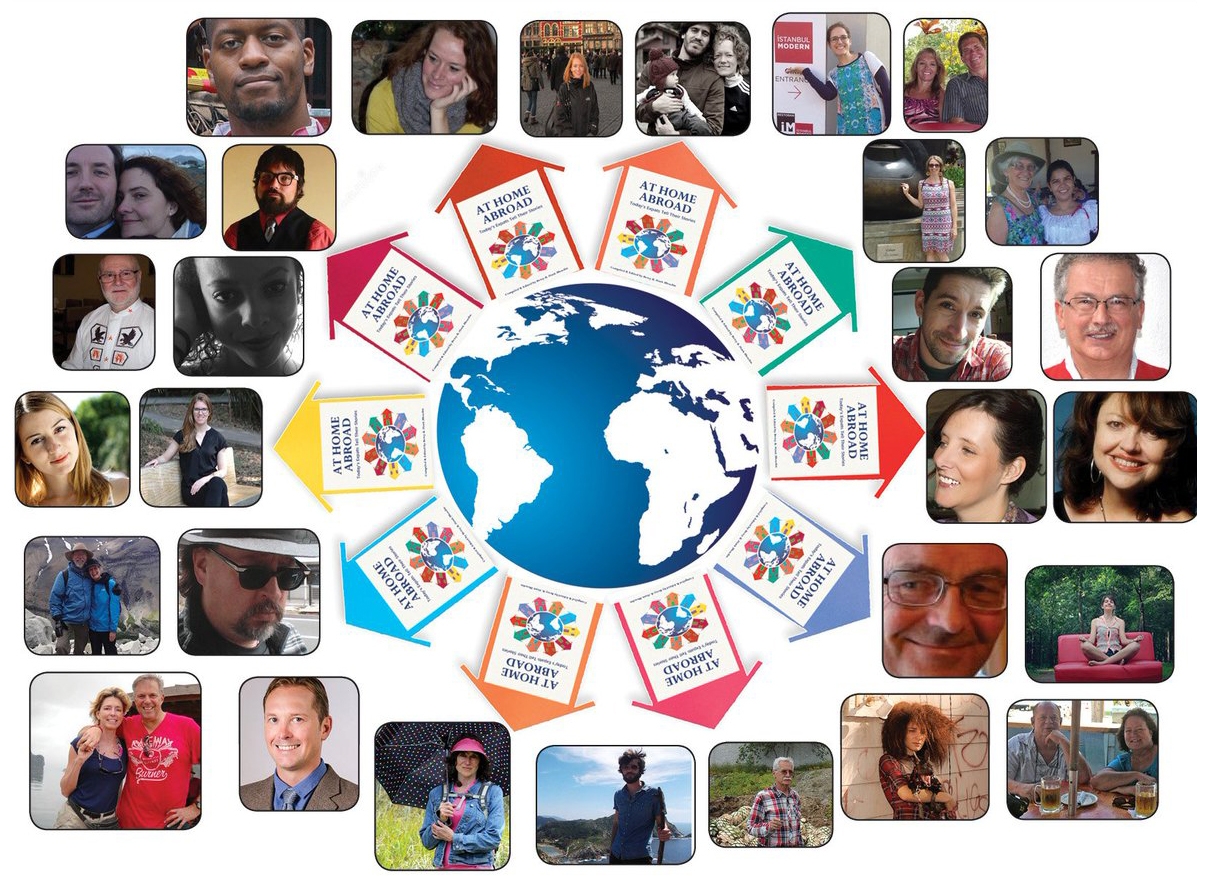 31 Internationals Tell Their Stories
We've been curious to know where these world travelers settled or if they did and what their plans are going forward. It's true, once we abandon our traditional ties to home or country, the possibilities become endless. Our curiosity grows along with our travel skill set, we meet people, we talk, we read, our imaginations probe the globe. Some find home but others carry it with them.
Maybe that's why when we talk among our peers, we hear that seldom is finding home a one-stop hop. With that in mind, we checked in to find where our internationals find home today.
Enjoy. We will update as we hear from the rest of the authors.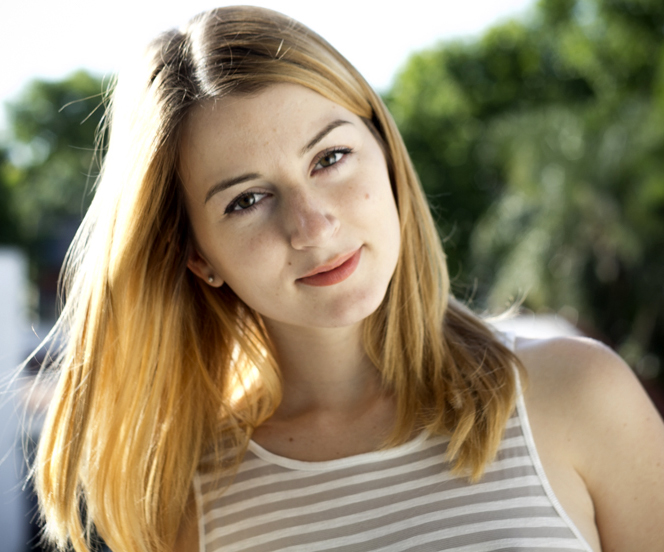 California, US / Buenos Aires
Kaleena Stroud is a graduate of California State University, Long Beach, cultivating her skills as a freelance writer in Buenos Aires and discovering the heart of a life abroad. You can find her at: www.nomadscratchpad.com and follow her on Instagram @nomadscratchpad.
I now live in Barcelona, Spain, and couldn't be happier about it. It's funny how life hands us twists and turns. After deciding to leave Buenos Aires for financial reasons, I returned to L.A. for a brief stint before quickly realizing the expat life was the one to lead (although I never really doubted that). To me, Barcelona is the Goldilocks of the three big cities I have lived in.
L.A. was the type-A personality. You go to her when you want to see your name in lights, get to know amazing people, and network the hell out of your small-town roots. But L.A. was too loud, too busy, too superficial.
Buenos Aires was the lively bad-boy. The one you go to when you want to rebel, have a good time, and perhaps, fall in love. But Buenos Aires was too wild, and with no schedule, no aspirations, no future.
Barcelona is the take-home-to-mom kind of city. Reliable yet spontaneous, hardworking yet fun-loving, balanced.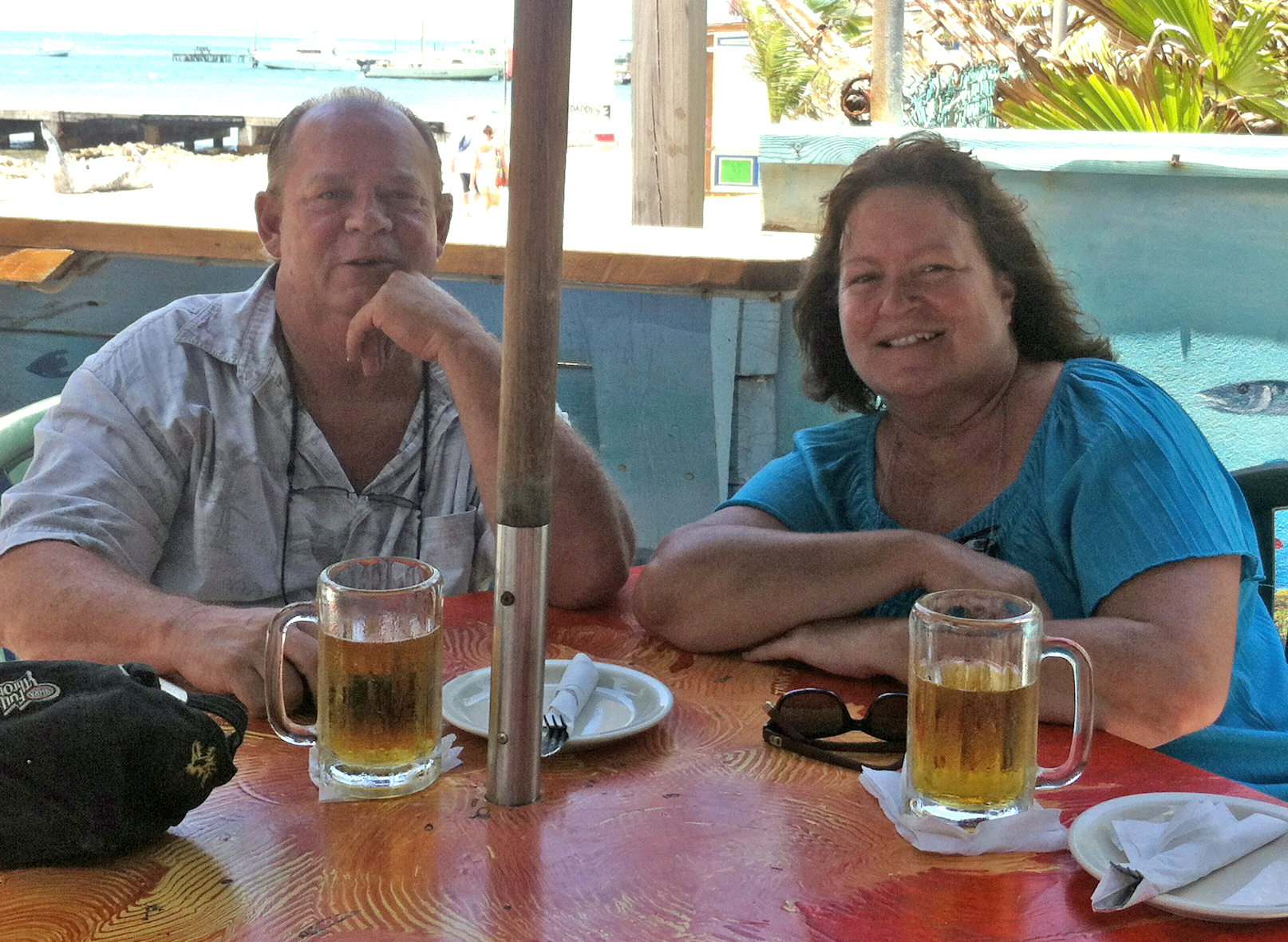 Ray and Jackie Gambill are a longtime American couple (34 years) who met in Naples, Italy, and have lived many places around the world since. Not quite ready to retire, they jumped at the chance to house-sit at several locations in Central America last year and had the time of their lives. They're currently back in the States, going to school, paying bills, and plotting their next move.
Since 2016, my husband and I have been co-innkeepers at a beach resort in Bonita Springs, FL, and second-time housesitters on the Honduran Bay island of Roatan. Currently, we're a year and a half in on a stint managing a mountain resort near Asheville, NC, where we rent cabins, tiny homes, and yurts.
For now, our household goods are in storage in FL, since part of our compensation here is a furnished home connected to the resort office. Although we're not actively looking to leave, we always have feelers out for new opportunities, and our plan is to "continue to roam" for the indefinite future.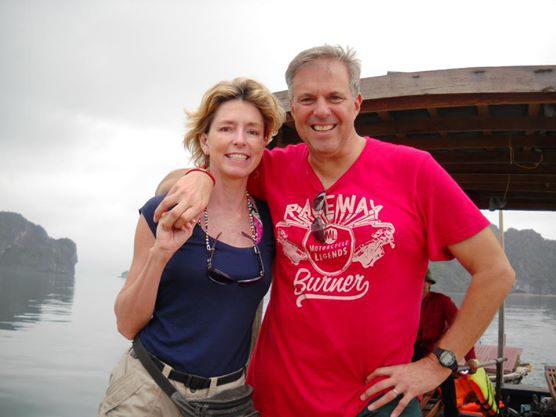 Frank (Skip) and Gabrielle (Gabi) Yetter
Ages 60 and 55, respectively
From the US & UK, respectively / Always on the move
Gabi and Skip Yetter are both former journalists and published authors who sold their home, quit their jobs and moved to Cambodia in 2010. They are presently travelling around the world house-sitting. Their blog is: www.themeanderthals.com, and Gabi's writing portfolio is at: GabrielleYetter.com. They recently published Just Go! Leave the Treadmill for a World of Adventure, available on Amazon.
In 2016, we lived up to our adopted name of The Meanderthals since our lives consisted of house-sitting around the world, staying in other people's homes, caring for their pets, and exploring parts of this planet we'd never heard of. We recently compiled a list of those house sits and they totaled 39!  
Since my husband and I are writers, we didn't need a base so we left our three-year adopted home of Phnom Penh in 2014 after spending three years volunteering and working there. We'd fallen in love with Cambodia but knew there were other magical parts of the world for us to explore so we took off with two suitcases, two backpacks, and two laptops. 
Our house-sitting experiences took us throughout Europe, Central America, South America and as far south as New Zealand where we spent a month in a beautiful home near the beach, driving the owners' BMW and hanging out with their two gorgeous dogs. Over the past four years, we've cared for an ecolodge on a volcano in Nicaragua, an orange plantation in Spain, a hilltop villa in Panama, and a house on a tiny Greek island — almost always falling in love with dogs and cats along the way. We wrote our book, Just Go, Leave the Treadmill for a World of Adventure, for other people like us who'd decided to pull the proverbial rug from under them and experience life in other parts of the world.  
Last year we decided it was time to slow down, primarily because my mother turned 90 and we wanted to spend time with her in England. So my husband obtained a UK spouse visa (no easy feat, despite being married to a Brit) and we're now firmly ensconced in our little seaside pad on the sunshine coast. And, hanging on the wall in our front hall is a canvas with the photos of all the pets we've cared for around the world. 
Our travel now consists of hopping in the car, driving to a local market, hiking the Downs, and taking trains to London. And we love it!
Tamás Inczédy grew up in a forester's lodge and graduated in economics. He is author of three novels, Cyclopedia of Nonexisting Words, Mansoup, and The Juggler, and several shorts. He also writes tales not only for kids. "Second life" is his first work available in English.
I moved to Budapest with my Indonesian wife and our daughter. For us, being a mixed family, the "home abroad experience" never ends. No matter where we go, at least one of us will be an expat. I work in the film industry as an assistant director, script doctor, and writer. Various projects I deal with range from animation, TV series to historical period drama. I have never stopped writing short stories and tales.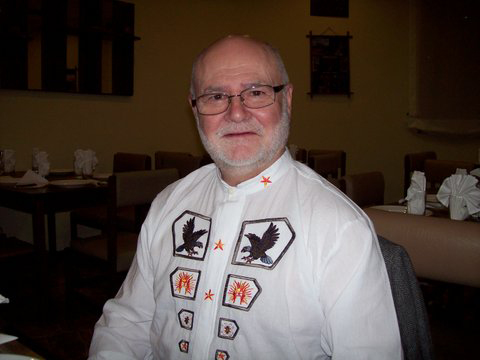 Ed O'Connor
Pennsylvania, US / Cuenca, Ecuador
Almost two years later and once again I find myself in Eastern Europe – specifically, Chisinau, the capitol of Moldova. For my devotees who have been following my travels, wanderings, antics and musings; Olga and I were married here in 2005 and returned for a vacation in the autumn of 2017.
Olga was raised and educated in Chisinau. This is where she received her university degree in civil engineering, having specialized in structural engineering.
From your travelin' buddy on a budget.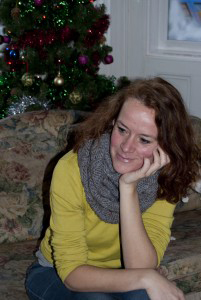 Els Mahieu
Belgium / Northern Ireland
Els is originally from Belgium, living the expat life in Northern Ireland. As an avid traveller, Els loves to meet locals and can never resist the temptation of a local food market! Culture, food and slow travel make her tick. Follow her adventures on myfeetaremeanttoroam.com.
I am still living in Northern Ireland at the moment, but May 2020, my partner and I will start full-time house and dogsitting around the world. I still have my travel blog (www.myfeetaremeanttoroam.com) and will work as a free-lance translator online.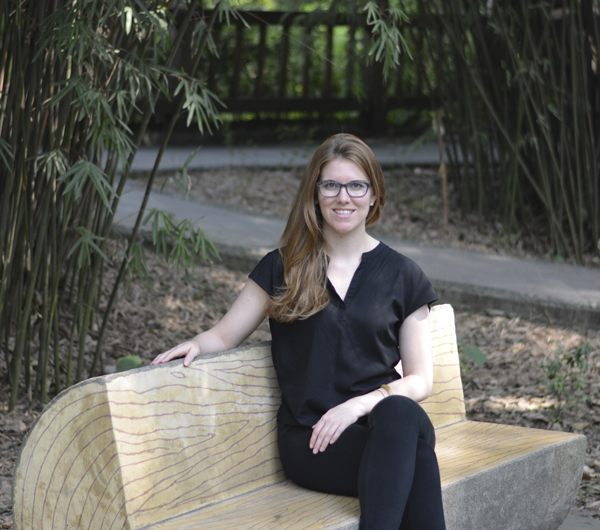 Rebecca Conklin
US / Shanghai / US
Rebecca Conklin is a graduate student in Composition and Communication at Central Michigan University. She spent her 20s traipsing Asia with a home base in Shanghai. She recently moved back to the states for love, the only thing more essential than life abroad.
I moved back to the US in 2015, to Michigan, to continue my graduate studies. I now have just two years left in my Ph.D. program in Rhetoric and Writing and am thinking about what my next move will be and how to prepare for it. I've kept friend and professional connections with many people in Shanghai/China and continue to do some consulting work that, fortunately, sends me back to China once or twice a year.
I never knew I'd have so many "home" spaces in my life, but it is a gift to be able to leave one home and return to another home in one motion. My "wanderlust" and need to be in and of the world have not dissipated, so I'm thinking about going back to the international school route when I'm done with the Ph.D.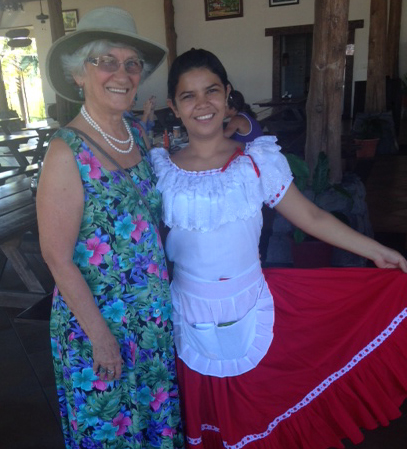 Judith Donovan
US / Costa Rica
Judith Donovan is a retired clinical social worker. She currently spends most of the year in Costa Rica. However, the joy of family which now includes five great-grandchildren, draws her back to various parts of the United States each year. Judith is appreciating her free time in retirement to write her memoir plus extensive travel experiences, most recently to Nepal. She is also a dedicated meditator of many years, mentoring others.
We live full time (7 months of the year in Costa Rica), traveling to Massachusetts the other months. In honesty this schedule is getting a bit tiring at our age with medical issues etc., but we love it so far.
Last year we spent 7 weeks traveling Europe. Each day at around 3 we'd start to think of where we'd sleep that night. Pure spontaneous living. One afternoon while in the countryside outside Budapest, I said "we may need to find a church for tonight as there is nothing around here."  The words no sooner left my mouth when I shouted STOP.  I saw a sign that said pencion. Turns out we stayed at a former communist commune. For $50 we had a two-room gorgeous suite and fabulous meals.
So who knows when our next adventure will be?
Judith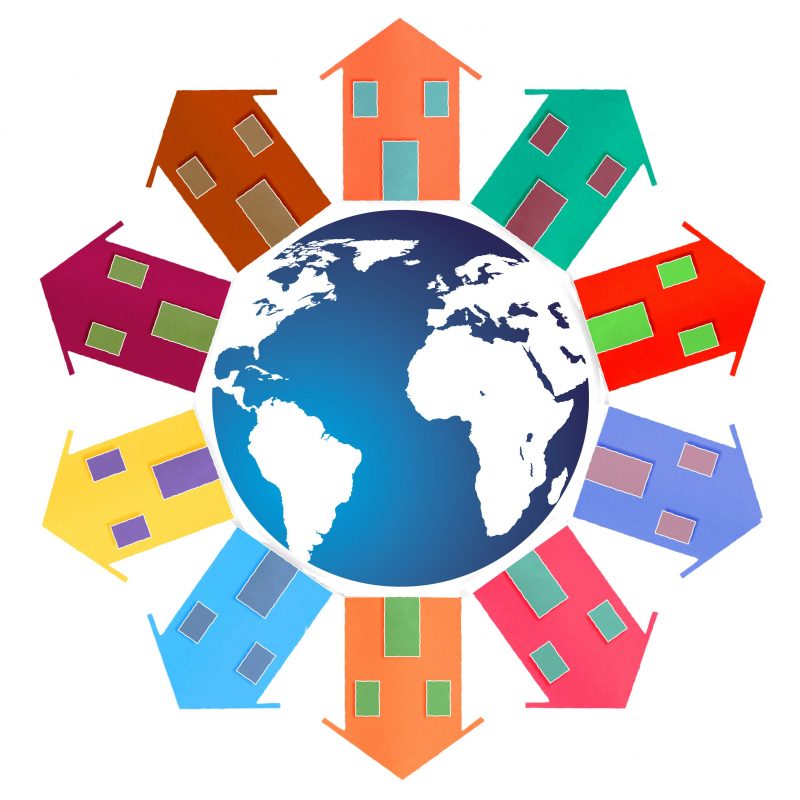 Alba Brunetti
US / Istanbul, Turkey
Alba Brunetti was born in Italy and grew up in New York City. She worked for many years in New Media before moving to Istanbul. She has a column on The Huffington Post as well as a blog, The Bluest I.
I left Istanbul in November of 2016 thinking that I'd head out to LA. I ended up staying in New York because my mom needed caregiving. My brother, sister, and I cared for her until she passed in November of 2018. I feel very blessed to have been able to spend time with her and also to be able to be with my family, since it had been a long time since I had spent time with them. Now I'm planning my next steps. I want to spend a couple of months in Scotland this summer and if I like it, settle there, or perhaps somewhere else in Europe, maybe Greece, maybe Southern Turkey. We'll see!
Sending all my best,
Alba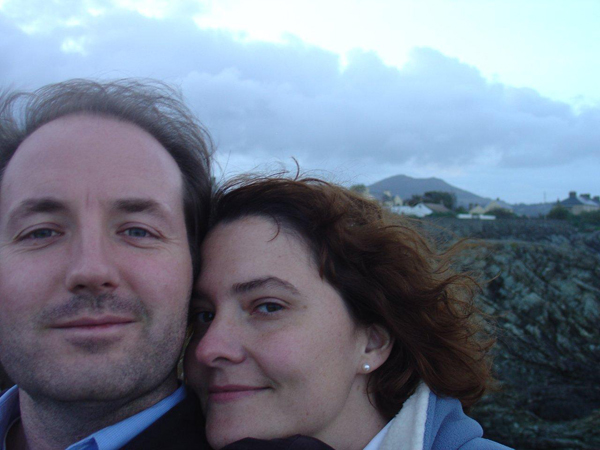 Michael Sinding
Canada / Amsterdam / Erlangen, Germany
Mike Sinding is a wandering scholar of language and literature. He has published a book, Body of Vision: Northrop Frye and the Poetics of Mind (2014), and many articles in scholarly journals. Melissa Sinding is a wandering jewelry-maker (Practical Magic Jewels).
We had just moved to Erlangen, Germany, when the book was nearing publication. We stayed there 3 years (traveling as much as we could from that home base), then returned to Canada for various reasons (including aging parents). Now we're looking into the home-restoring game, which I guess is another kind of slow travel; I'm doing (remote) writing, editing and translating, and still keeping up connections with European colleagues.
The move was a bit of a nightmare — very slow, way overpriced, and the movers lost (i.e. stole, I'm pretty sure) a prized Dr. Seuss painting. Thank heck the insurance money came through right away. We've never had a good experience with overseas movers, someone should do a story on it.
We're now back in Hamilton, Ontario. We lived here 15 years ago, and it's changed a lot. It was a steel-town in decline then, and now it's undergoing a kind of renaissance, industry is picking up again, and lots of new arts and culture and food and other businesses, so it's a nice change, and an exciting place to be at the moment. Melissa sells jewelry at the Art Crawls. And they do a lot of filming here now; we're going to go check out the set for the next season of Umbrella Academy.
Back in North America, one of the first things we had to do was buy a vehicle — but now we can do road trips again! So we've also been enjoying trying our hands at house-sitting and pet-sitting. We spent a week in Charlotte, NC, looking after a chocolate lab and two cats. It took a few extra minutes to explain how this works at the US border. Now we're scoping for the next gig.
What happens next is still up in the air.
Cheers, best,
Mike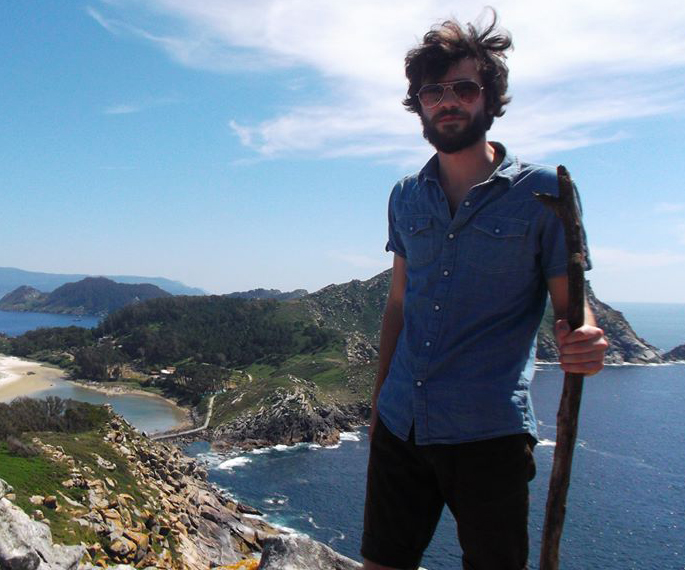 Taylor Bell
US / Madrid, Spain
As for me, I did three years in Madrid and Spain until my contract ran out and had to skip town since the Visa renewal was too daunting and unlikely to happen anyhow. So that's how I ended up here in Belfast, working on my MA in English & Poetry this year, and hopefully starting on a PhD here at Queen's University next year.
Really it's always just kind of been about staying away from the states for as long as possible. Putting off going home in favor of seeing things from various other perspectives. The problem with other perspectives is that they can become intoxicating. And the longer you spend away from home, the harder it is to go back. This is especially true when your ideologies are so at odds with the place you're from, a place like Texas being a pretty good example – haha. Although I do really miss the food. And the sun.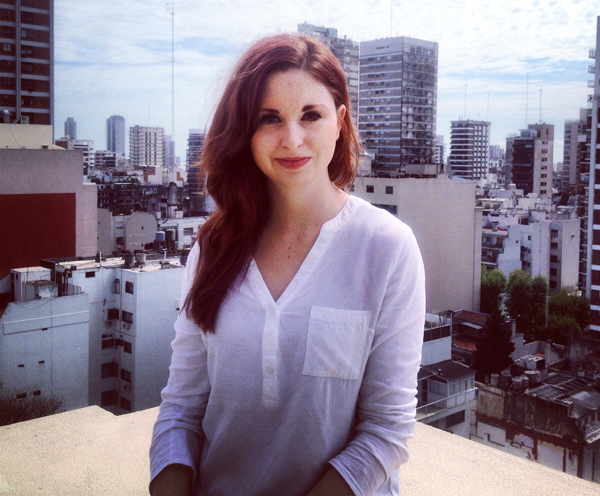 Jessica Beder
Connecticut, US / Buenos Aires
Jessica is a writer, scholar and sporadic pragmatist. She believes that curiosity is the key to most things in life, and humor can solve the rest. Currently she lives in Buenos Aires and works as the Content Manager for Nearpod, a revolutionary ed-tech platform. Her blog is Paint by Pursuit.
At the time I wrote my story, I had been living in Buenos Aires for about 2 years, following 6 months in Guatemala, 2 years in Australia, and about a year in London before that. Altogether, it was about 7 years living and working outside the US. I ended up spending another 2 years in Buenos Aires, and then I moved to Miami, Florida, to take a leadership position in the educational technology company I was (and still am) working for.
It's been a very odd adjustment to life back in the US; nobody pays in cash anymore, people say weird things like "ratchet" and "lit", and (my favorite part) there are dogs EVERYWHERE!
There are so many great things that come along with putting my career first for a change, and putting down roots (to some extent), but every day I wake up with a tiny tug in my heart to slip the trainers back on, get back out there and explore the world.
Do any of you ever contend with the "career advancement/growth VS travel" conundrum?
Anyhow, happy for now to just speculate the uncharted possibilities. 🙂