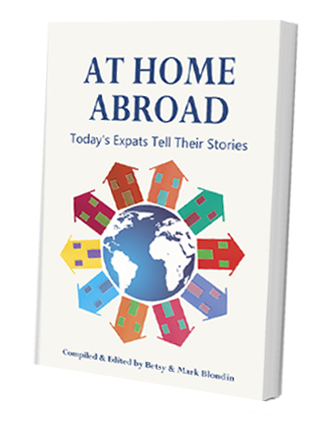 The Book of the Decade for Global Nomads
Each year as we become more global and mobile, the number of expats in and from many  countries grows. It's a movement and fascinating stories emerge and motivate us.
These essays from 31 expats of various ages in many locations explore lifestyles, answer practical questions, and provide insights and inspiration.
Who are the 21st-century expats?
What motivates millions of people around the world to leave their homes, family and friends to immerse themselves in unfamiliar cultures, learn foreign languages and get to know new people?
What do they find at home abroad?
We've discovered that some find love and romance, adventure, an economical lifestyle or satisfaction in a new job; others find rewarding retirement years; some discover a new way of life — and some discover themselves.